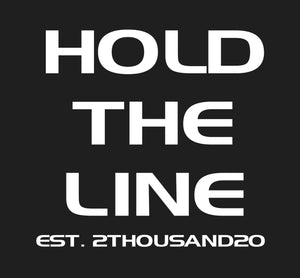 Our Story
Founded in 2020, Hold The Line is a Law Enforcement owned company based out of Grand Rapids, Michigan. Three generations of Law Enforcement backgrounds that came together to create a brand that is for front line workers who are out holding the line, day in and day out.

Our passion for excellence has driven us from the beginning, and continues to drive us into the future. The team at Hold The Line knows that every product counts, and strives to provide high quality items for an affordable price. We hope to come out with new designs as quick as possible.

We are always open for suggestions, ideas and questions if you contact us directly or through our social media platforms.
---